A reminder to our wonderful clients- we will be in the Dominican Republic doing volunteer veterinary service for the people of Sosua, DR from Feb 1st- Feb 5th. We will be back home to serve our home family Monday, Feb 6th.
A special thanks to our sponsors,
Sandy Banks
,
The Pet Hospital Of Stratford
,and
Snowflake Pet Center
for their generous donations! All proceeds will be delivered and used 100% for the benefit of needy, helpless pets that will receive the love, care, and medical attention they need to find forever homes!
Emergency mobile service can be provided by Curbside Vet 203-220- 9591.
VCA Shelton is also available 24/7 at 203-929-8600
Gold Coast Mobile Veterinary Service schedules appointments Tuesday through Friday 9am-6pm.  Saturdays are only available upon special request. After hours emergency calls are available for an additional fee. If requested, we can travel outside our service area depending upon scheduling. Additional transportation fees and/or emergency fees may apply.
We make all attempts to return calls, emails or texts  within 24 hours or by the next business day.
Tue- Fri 9am- 6pm
Selected Sat's by appointment only 9am- 4pm,
Most Saturdays/Sundays and /Mondays: emergencies only
We serve the following towns in Connecticut:
Along I-95 Corridor
Along Rt. 8 Corridor

East Haven
North Haven
New Haven
West Haven
Orange
Milford
Stratford
Bridgeport
Trumbull
Fairfield
Easton
Weston
Westport
Norwalk
Wilton
New Canaan

Bridgeport
Shelton
Monroe
Derby
Ansonia
Seymour
Oxford
Beacon Falls
Naugatuck
Prospect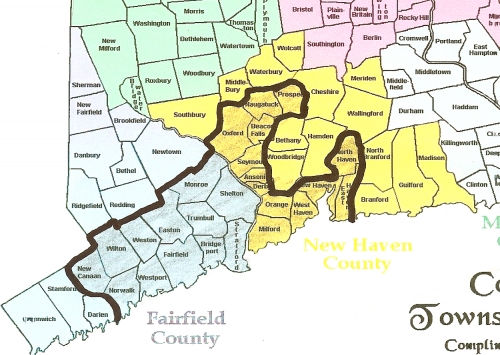 ---
Gold Coast Mobile Vet is at Thomaston Feed on Wednesdays!
If you live in Waterbury, Thomaston and surrounding communities, join us on Wednesdays at Thomaston Feed! Their address is 141 Watertown Road, Thomaston.
We are on site throughout the day (from approx. 9:00am-3:30pm) for appointments with clients. Mark and the staff of Thomaston Feed are always welcoming and we are thrilled to be able to work with them. Appointments book up fast, so please call ahead for an appointment!
To schedule an appointment for a house call or for an upcoming Wednesday at Thomaston Feed, please call!
1-888-97-GOLD-VET (974-6538)
(203) 727-8600.
We are recommending Curbside Veterinary Clinic as our covering mobile veterinarian if we are not available:
Dr. Sherif Lawendy is located out of Easton, CT and is available M-Sat with limited after hours emergency services.
1-203-220-9591; info@curbsidevet.com