Rebecca A. Saria, DVM
Dr. Saria is a graduate of Cornell College of Veterinary Medicine, class of 2000. She holds a degree in Biochemistry and Molecular Biology, with a minor in Bioethical Philosophy from Mills College, Oakland, CA. She is a member of CVMA, JAVMA, American Holistic Practitioners of America, International Veterinary Chiropractic Association and numerous other prestigious organizations.
Dr. Saria has done emergency veterinary care, general practice and been a chief of staff and owner of an exceptionally busy advanced medical and surgical care stand-alone hospital for over 16 years. She is also a mother of four (19, 17, 13 and 10 year old children) and a pet-parent of a German Shepard, a Australian Shepard, a dove, four cats, two rats and what ever happens to land on her door step!
Dr. Saria is an active member of her church, and strongly believes that God and the higher spirit has guided her path toward veterinary care. Therefore it is her heart-felt love of her mission in life to care for the pets that depend upon her knowledge, care and compassion.
---
Deryl Gage- Hospital Director:
My wife and I own and operate Gold Coast Mobile Veterinary Service. I am the Veterinary assistant, driver, engine mechanic, plumber, electronic repairman and IT specialist. I do basically everything to keep the business running that my wife doesn't. A typical day begins with me making sure the clinic is stocked, all the cabinets are closed, all loose objects are stored, gas tank is full, water tank is full, electricity is unplugged first appointment is entered into the navigation system and my Dr. is in the seat next to me.
We then visit between 4 and 6 patients a day doing everything from vaccines to major surgeries. The people and pets I meet have enhanced my life so much. Lifting up beds to search for scared kittens to hiking through 3 feet of snow to rescue a Golden retriever, St. Bernards that want to lick us until we are dripping wet to Chihuahua's that want to nip our ankles, it's always something new and exciting.
I entered the U.S. Navy right out of high school and was trained as a machinist. Several trips around the world and years later I decided to try civilian life. So, after being trained in the Navy, I took those skills and started to sell cars. I know, no transfer of skills there.
Many years later, I meet my wife and we decide to start this new business together. We worked together for about 6 months before we opened the new hospital and this is where I learned the basic skills needed in my new career. It is funny how the world works because the new career utilizes skills from all my past jobs.
It took me a while to figure where my place was in the world, but have finally found it. If you enjoy what you do, you will never work a day in your life. I didn't know how true that statement was until opening this new practice. I've found true joy now. Deryl
---
Susan Lydem- Client Se
rvice
Sue joined Gold Coast Mobile Veterinary Service in December 2011 as a behavior trainer and client service administrator. She has a BS degree in Corporate Communications from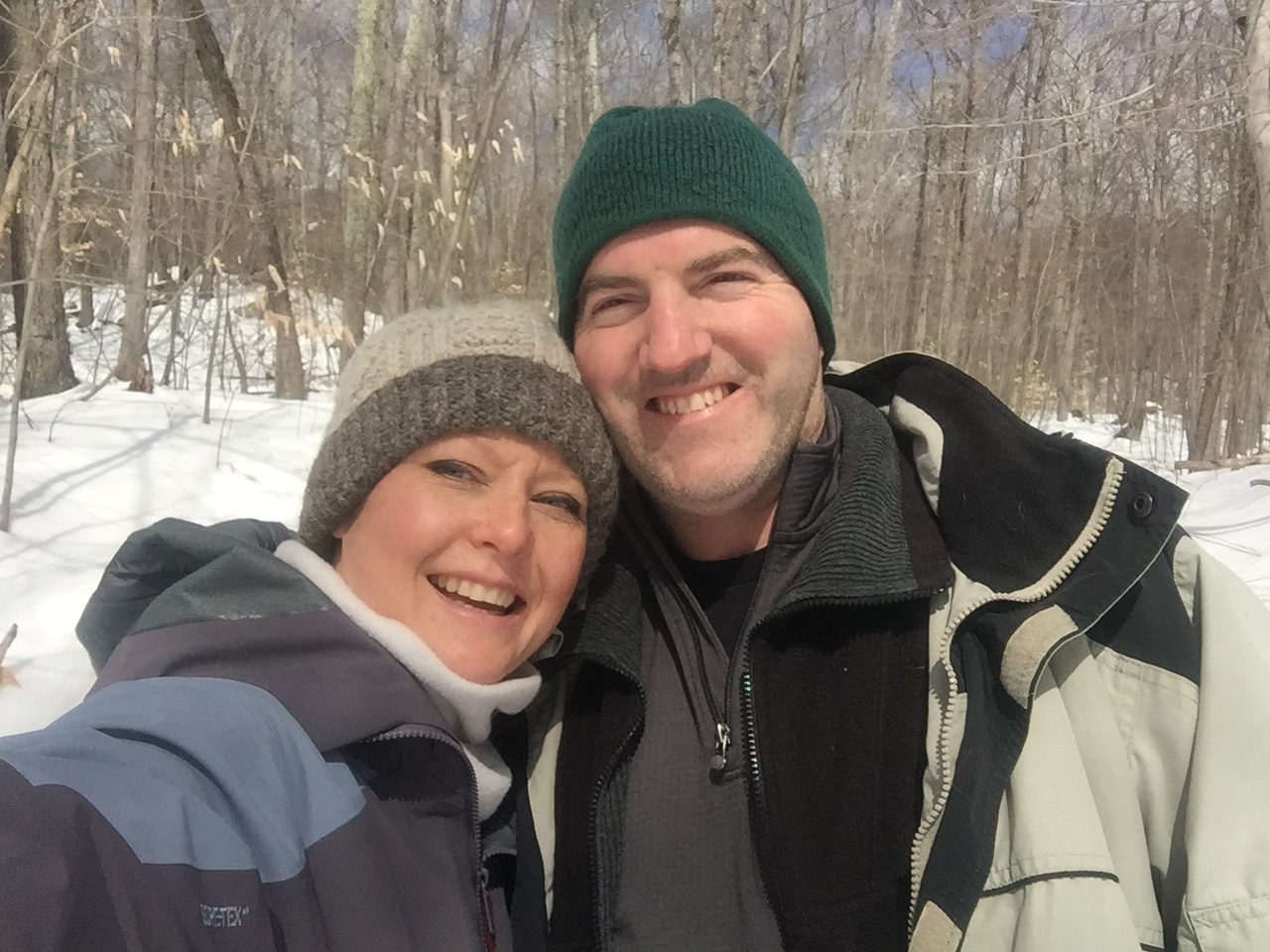 Southern CT State University and a long history in public relations and animal welfare. Prior to joining Gold Coast Mobile Vet, she was a shelter manager for a non-profit humane organization.
She and her husband Patrick are pet parents to two german shepherds, a cat and a house rabbit – she is known to state, quite proudly, that all of her kids have fur!  It's not unusual for her to have foster pups visiting until they find their loving, adoptive homes.
---
About Gold Coast Mobile Vet Excerpt from Interview:
Dr. Saria travels with her husband and partner, Deryl Gage.
Dr. SARIA was born in Danbury, but spent part of her childhood and adolescence in Colorado, Alaska and Montana, where she worked as a cowgirl on a ranch, and as a fisherman on a commercial fishing boat.One common thread throughout all her adventures was "her connection to animals," she said. "I've always loved animals. I've always felt very connected to them. Everyone around me knew I was born to be a vet." Along the way, she also published six novels under the pen name, Sasha Lord. "The books are historical romances with magical animal elements," said Dr. SARIA, who now lives in Milford.
Community outreach is an issue of "deep importance" to Dr. SARIA, and she is involved in several ongoing initiatives. "We feel strongly that we are called to serve the furry, four legged creatures that depend on us, and we must act as their advocates," she said. One example is her service with the Bridgeport Rescue Mission Mobile Kitchen, which visits the P.T. Barnum housing project in Bridgeport and provides hot, nutritious meals, as well as clothing. Gold Coast Mobile Veterinary Service teams with them to offer free wellness exams, vaccinations and selected services and medications for dogs and cats. Dr. SARIA has also been offering free veterinary care once a month to people in various homeless shelters.
"We should not be judgmental about the fact that they have pets," she said. "Often the animal is the highlight of their life, especially for the kids who have to avoid drug dealers and guns and terrible bullying. To them, the animal is their best blessing on any given day." In January 2010, Dr. SARIA went to Port au Prince, Haiti, to help minister to the companion animals in need of medical care after the massive earthquake. "I worked with the people there and the children in the orphanages," she said. Despite the cultural differences, Dr. SARIA said she found a universal language. "I'm used to communicating with dogs that don't speak English, and I used the same skills to communicate with these wonderful people," she said. "You use empathy and watch their eyes." As for future plans, Dr. SARIA said she would like to work with emergency response teams, assisting injured rescue animals. "First responder animal teams need medical care so they can continue to help save people," she said. "I would love to bring my van directly to the emergency sites."
Information: goldcoastmobilevet.com, or 203-727-8600.